The Company
Gorizia Interporto is an intermodal and logistic platform that covers an area of more than 600,000 sq and offers a wide range of services for international commerce and road and rail transport from/to Central and Eastern Europe.
The realization happened in different phases, starting from 1982, on the basis of strategic choises, addresses and public funds thanks to the "Osimo Agreements" in 1975 between Italy and Jugoslavia, and translated in the D.P.R. 06/03/1878 n. 100.
In 1982 was founded SDAG (Stazioni Doganali Autoportuali di Gorizia).
In more than 30 years it assumed a physiognomy thanks to different infrastructures that was used as warehouses, offices, handmade activities, services, parking areas, viability, railway, animal stables, customs services and shipping servives. The entrance of Slovenia in the European Union in 2004 had determined a big change in SDAG activities and purposes.
From 27/04/2010 the Comune di Gorizia, owner of the buildings, became the sole shareholder.
SDAG is positioned in a strategic point for the Mitteleuropean exchanges thanks to the access to the TEN-T Corridors. As a matter of fact, the Interporto is placed at the meeting point of several traffic axes, to and from the Countries of central and Eastern Europe, close to the North-Adriatic port system and Trieste Airport.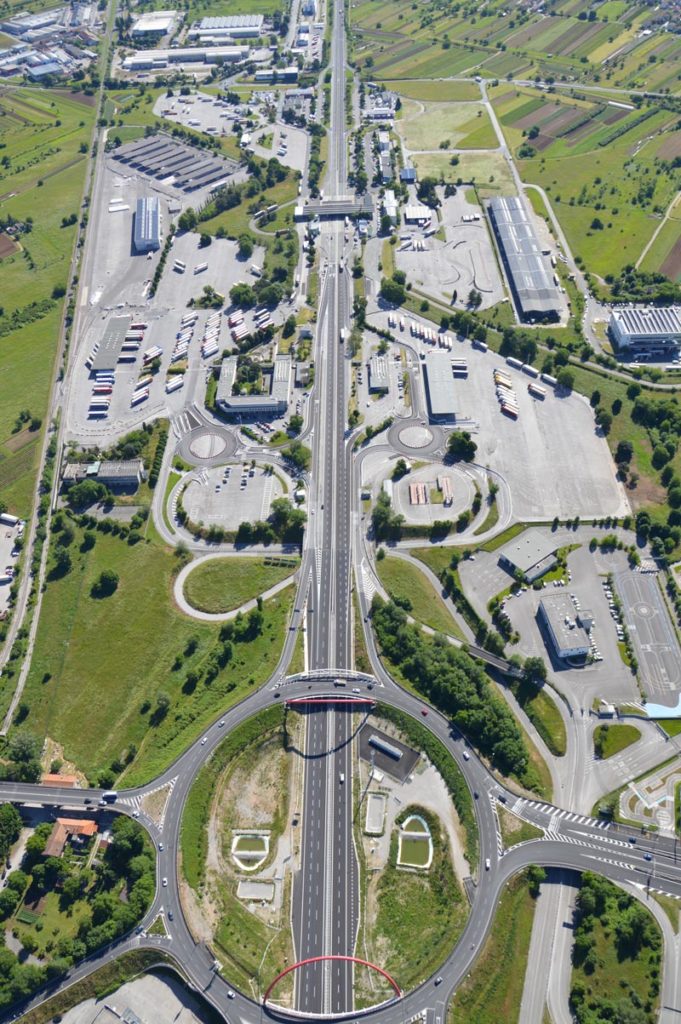 SDAG today:
Surface of more than 600.000 mq:
43.000 mq. covered areas
260.000 mq. equipped areas
20.000 mq. intermodal terminal areas
33.000 mq. cold storage
Photovoltaic system:
6.640 installed panels on 20.000 mq.
more than 1mW of power