Gorizia Interporto, an intermodal platform on the border with Slovenia, specialized in fresh and frozen food logistics for Central and Eastern European market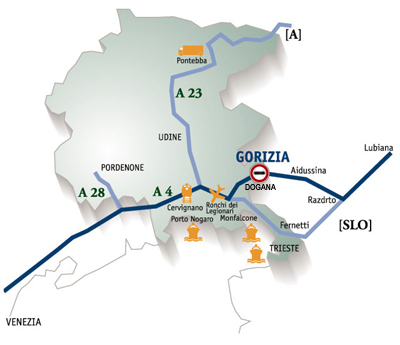 Gorizia Intermodal terminal is an intermodal and logistic platform that covers an area of more than 600,000 sq and offers a wide range of services for international commerce and road and rail transport from/to Central and Eastern Europe.
SDAG offers services to goods with deposit and consolidation of dry, perishable, fresh and frozen goods also in customs regime.
GOFOODLOG (Gorizia Food Logistics) is its strength. The new agri-food platform has been recently implemented with a solid specialization in the fresh and frozen market.